Clinark releases his first official Christmas Song in Reggae/Pop Style, Give A Love On Christmas Day  .. a cover of The Jackson 5 original from their 1970  "Christmas Album." 
Available @ CDBABY in digital download just in time for Christmas! 
HAVE A VERY MERRY CHRISTMAS AND A HAPPY NEW YEAR. Blessed Holidays From Clinark & Nuture Projects Music!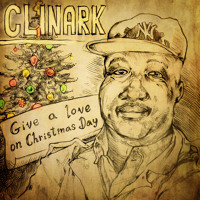 Clinark