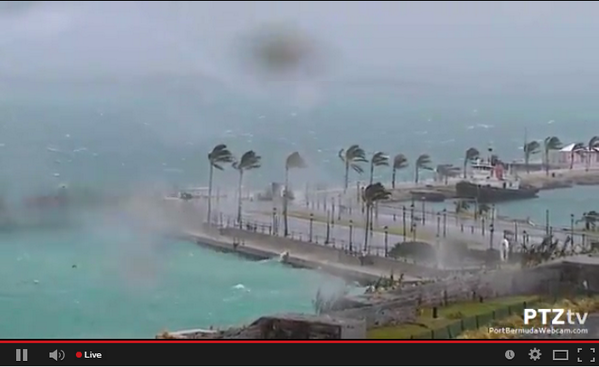 Live coverage of Hurricane Gonzalo from http://PortBermudaWebcam.com produced by PTZtv LLC.
Live video & sound from the Port Bermuda Webcam located on the Commissioner's House, part of the National Museum of Bermuda in the Royal Naval Dockyard, Bermuda.
PTZtv – http://www.PTZtv.com
National Museum of Bermuda – http://www.bmm.bm/
Royal Naval Dockyard Bermuda – http://www.thewestend.bm/
Port Bermuda Webcam is connected through :
Logic Communications – http://www.logic.bm
BTC – http://www.btc.bm
Copyright – PTZtv, LLC. All rights reserved.