"I was honored to have been able to capture the images for Heather Nova's latest album, The Way it Feels. I was lucky enough to have also shot the art for the last two albums as well, but I have to say, I never take it for granted that I will photograph her again as Heather is constantly reinventing herself and a fresh perspective is always important. This time, I knew she was going with a very cool designer, Tarik Mikou, for the album cover and booklet art, and when he sent her his ideas for the type of photography he was looking for, we didn't know if my shooting style would fit the bill. He was looking for edgey, and I tend to lean more towards dreamy if I had to pigeon hole myself. So I asked Heather if we could do an experimental shoot first, to see if we could even get close to making Tarik's vision a reality. When we sent him the unedited shots from that shoot, he was thrilled so we did another session, this time with hair and make up. I love trying new things and Heather is so easy to work with that it was just a blast playing with shadows and light to get some cool shots. Heather is the perfect muse. And I am so honoured to have been given the chance once again to capture her in a way that can hopefully complement her music."
Read Sacha's complete post about the photo shoot here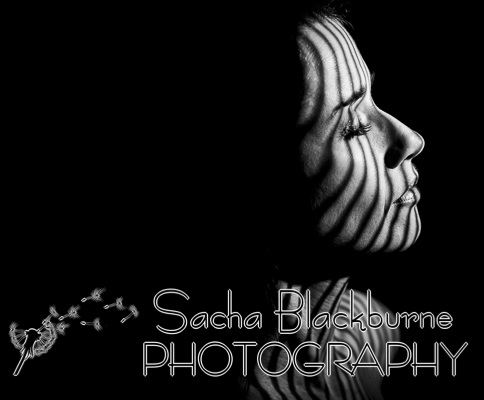 When I first became interested in photography, back in the days of film, I used to shoot pregnant women using venetian blinds, for I adored how the lines magnified the contours of their bulbous bellies. It is a very graphic shooting style which was just what Tarik was looking for. I am thrilled with the way the stripes emphasise Heather's beautiful bone structure. Isn't the simplicity of just Heather's profile so exquisite? She is looking towards the light, surrounded by darkness, and things seem only black or white, but if you really look between the lines, there is plenty of grey too. And so it is in her music – so much darkness, but she looks for the light and articulates so beautifully the subtle nuances of the spaces in between. I like that she has her eyes closed too, as if she is feeling her way intuitively. She looks soft, but strong. And if you know her, that is what she is – soft, yet strong.
This photograph above is actually the image that Tarik used for his design on the album cover. But this is the original shot in its entirety. I love love love the halo, the way in which Heather is lit, and that there is darkness and shadows in the halo – very representative of her music.
This photo feels like so many of her songs as well. On the one side, she is caged, trapped in the unending struggle to come back from darkness. Yet on the other side, be it in reality or perhaps simply in her hopes and dreams, there is clarity, light and freedom. But despite the pain and sadness that she so often sings about, she always seems to say there is a beauty in life's struggles and so like her songs, on the caged side in this image, there is still beauty – a flower.
This photo is fun because although it is actually a broken mirror, it looks like it could be a spider web. I almost didn't want to share what it was, for is ruins the mystery by knowing. And it is like that with her music – it can be interpreted in so many more ways that I imagine she wrote the songs. And that is what makes her music so accessible, so personal and so very real for so many people around the world.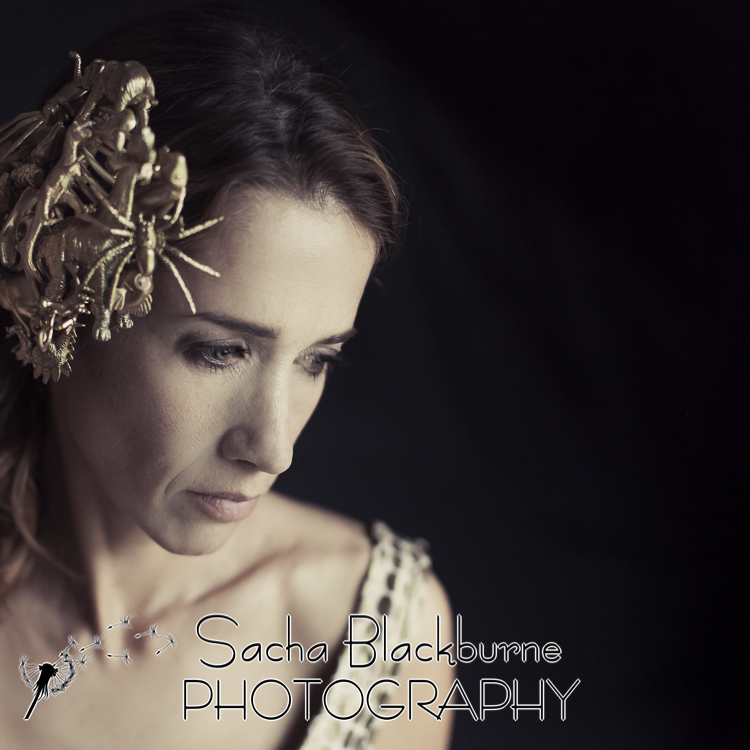 I adore this photo of Heather. She told me she thinks she looks sad, but I think she looks soulful, and even if she does look sad, that is ok – there is much sadness in her new album, and in much of her music over the years – perhaps when she is sad is when she is most inspired to write beautiful music.
My son and I made her headpiece using old toys that we had lying around the house – I love how it works in conjunction with her song, "The Archaeologist", but I don't imagine these are the sorts of relics she envisioned being dug up in Pompeii when she wrote her beautiful song! All the same, we had fun with the props and imagery when thinking up the photos to be released in conjunction with the album.
The photo above is not one of Heather's faves, but I like it. Perhaps it is maybe more dreamy and soft than Tarik's taste, but the lighting is still moody, and I love the metallic hair flower – a little unexpected edge contrasting the softness of her dress, hair and face.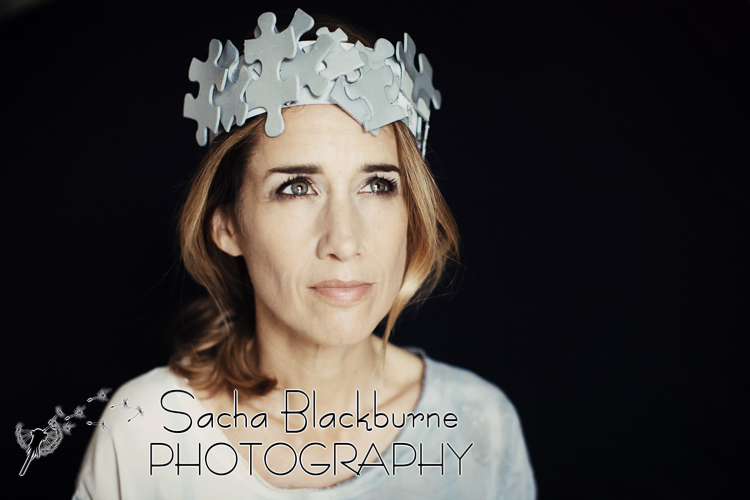 The concept for this photo above came to me once again from listening to Heather's music. I wanted to portray her constant yearning for truth, wisdom and acceptance, and what tricky, elusive things they can be. Figuring life out is a puzzle, and not one where you can tell which pieces fit where – you have to blindly keep trying and occasionally, you catch a glimpse of that ephemeral perfection. It is so hard to hold on to, yet when you do, you feel like a queen.
---
I took this image during our first session when we were just winging it. And although I don't even think it was selected to be released to the press at all, I adore it. Once again, I love the halo, but I also find the wispy shadow trees on the edges of the frame so mesmerising. I love Heather's messy hair and how her skin looks like she is made of bronze. And again, she is looking up, hopeful. There is that ever present shadow behind her, but it is hope and beauty that dominate.
I know nobody will see what I see in all these images when they are released to press. They will just be some pretty photos of Heather to accompany printed interviews and articles about her most recent album release. But I thought it might be fun to share some of what went into the making of the images – the thought process, and even my impressions when I look at them now when thinking of her music.
If you haven't already bought the new album, it is available on iTunes or Amazon – Go get it and get lost in the beauty the way I have. The more support we give artists like Heather, the more music she can keep making!
Also, check out the official Heather Nova site for goodies, and follow her on her Facebook page, as well as on Instagram as therealheathernova and on Twitter as Nova Says.
Enjoy xxx POSTED BY SACHA BLACKBURNE PHOTOGRAPHY BLOG AT 7:47 PM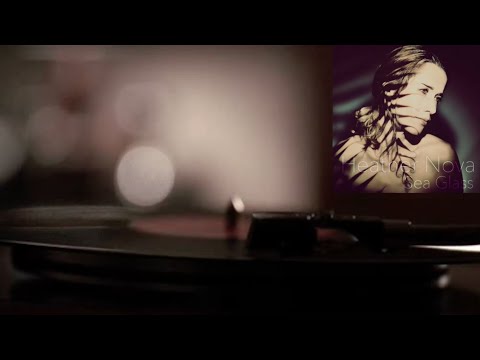 ---
About Sacha
Sacha Blackburne is a lifestyle photographer based in Bermuda. She says on her blog
I long to capture the essence of the people in my photographs – I want to show who they really are, and what they really feel – not just what they looked like that day.
All photos © 2015 by Sacha Blackburne. No photograph may be used without permission.